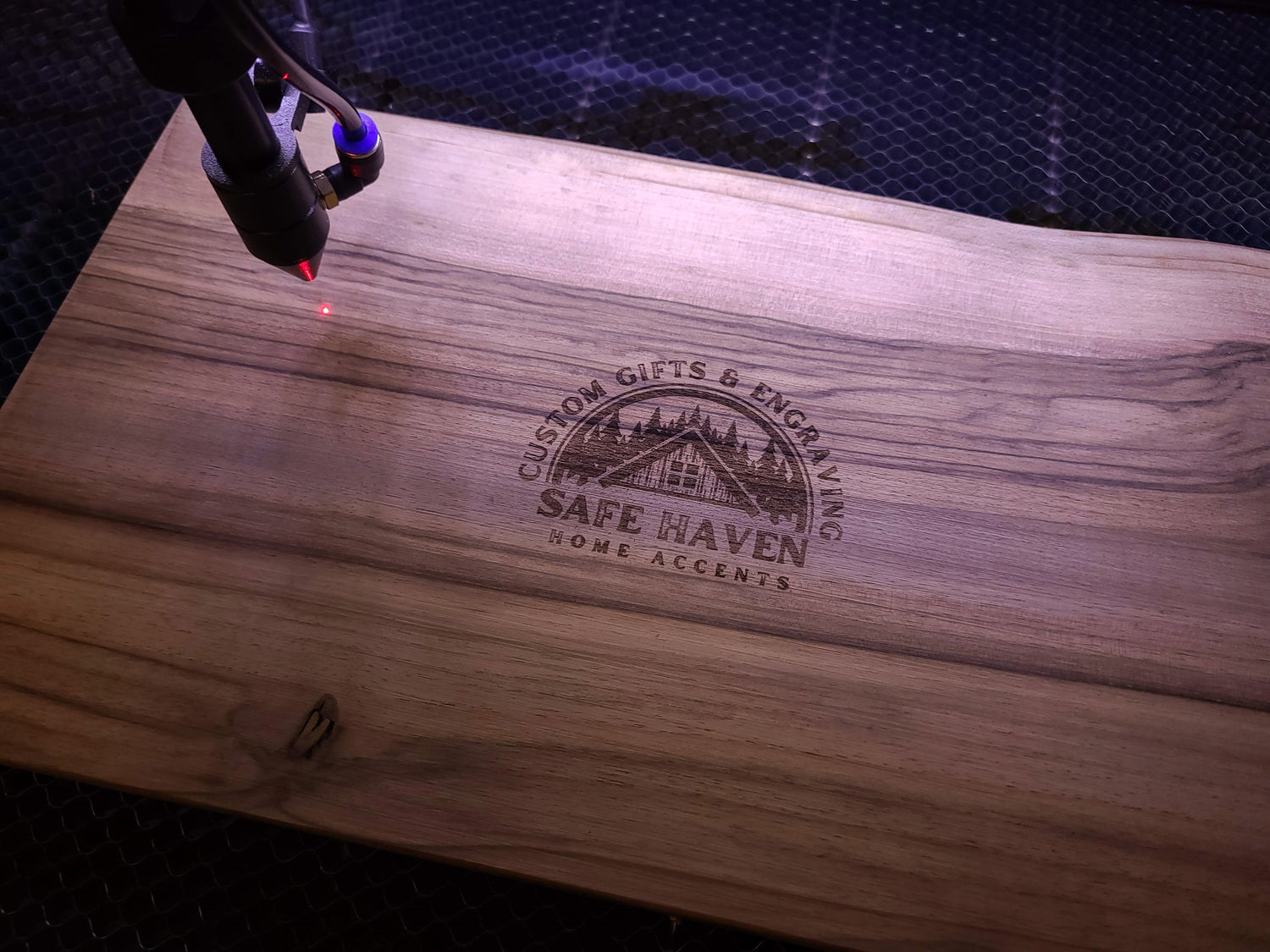 Custom Orders
We will work with you to help bring your vision to life. We pride ourselves in being able to offer quality customization for any occasion, gift, memory, business, client, etc. Not only do we offer existing physical products with personalized engraving options, but we also create products from raw materials with great cut-through capabilities.
We can tackle many different kinds of materials such as acrylic, wood, glass, marble, ceramic, cork, leather, tile, river rock, granite, fabric, brick, and more.
Not sure about something? Need a quote for bulk orders? Please reach out and ask.
Have something particular in mind that you don't see here? Send us a message in the contact form below.
We look forward to doing business with you!